---
10% Off Changing Room Benches at ESE Direct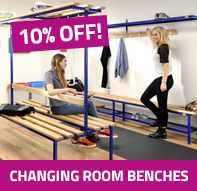 We are ESE Direct; a supplier of a whole range of products for business. We take pleasure in providing a great service to our thousands of happy customers and if you are a first time visitor; we hope you can find what you are looking for. We have tried to make it as easy as possible to buy online, but we understand that sometimes it is better to speak to someone, that's why we have a team of product experts ready at the end of the phone, to take your call on 0808 274 0078 during office hours.
If you spend over £45, excluding VAT, we will deliver your order for FREE, orders under £45 will be subject to a delivery charge of £4.50 + VAT.
We aim to provide great value, but if you do find the same product cheaper elsewhere, please let us know and we will try to beat it. With thousands of product lines across many industries, the choice can be overwhelming. However, many people buy our workbenches, shelving, and sack trucks so that could be a good place to start.
Don't Forget There is Free Delivery on Orders Over £45
Click here to find out more
Popular, all-purpose bench
30mm square legs with ash hardwood seats on a steel seat support frame for additional strength
Was £115.72
Now £104.15
Save £11.57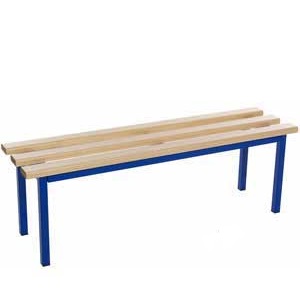 Wall-mounted hardwood Rail with satin aluminium Hat and Coat Hooks - generally used on walls of corridors / cloakrooms / changing rooms.
Standard coat rails ('WH') are supplied with a Ash Hardwood 75mm x 25mm rail (from FSC approved source) with heavy duty Satin Anodised Aluminium hooks
Budget coat rails ('BWH') are supplied with a Heartwood ash 75mm x 25mm rail (from FSC approved source) with heavy duty Satin Anodised Aluminium hooks, the heartwood has a more varied colour and grain to match budget cloakroom benches
Powder coated hooks available at extra cost
Supplied pre-drilled with just a few screws to fix the coat hooks to the rail (screws included but wall fixings are not)
Was £28.56
Now £25.70
Save £2.86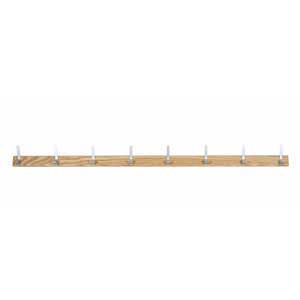 Silver option 5-8 days, other options 10-15 days
All benches are 450mm high
Generally used around the perimeter
45mm diameter legs with 3 ash seat slats fixed to a steel support frame for extra strength
Was £127.12
Now £114.41
Save £12.71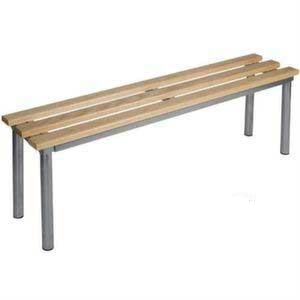 Commonly used on construction sites or in cloakrooms
Just a few screws required to complete assembly (screws and instructions included but wall fixings are not)
Wall-mounted mesh shelf with captive chrome hanging rail - commonly used in secure/sensitive areas when you need to be able to see what is on the shelf
250mm high with a depth of 345mm
As illustrated on the product image, the hanging rail will be slightly shorter than the overall width of the shelf.
Was £122.28
Now £110.06
Save £12.22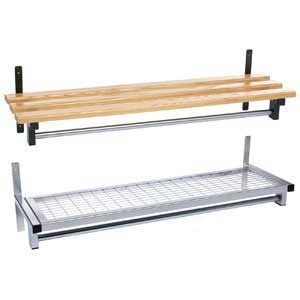 Single-sided bench with square legs with floor fixing cleats
Set of 3 ash heartwood seat slats and one slat for coat hooks (fixings and coat hooks included)
Most suitable as a perimeter bench
Must be fixed to the floor (fixings not included)
Supplied in silver
All benches are 1750mm high x 390mm deep
Was £148.32
Now £133.49
Save £14.83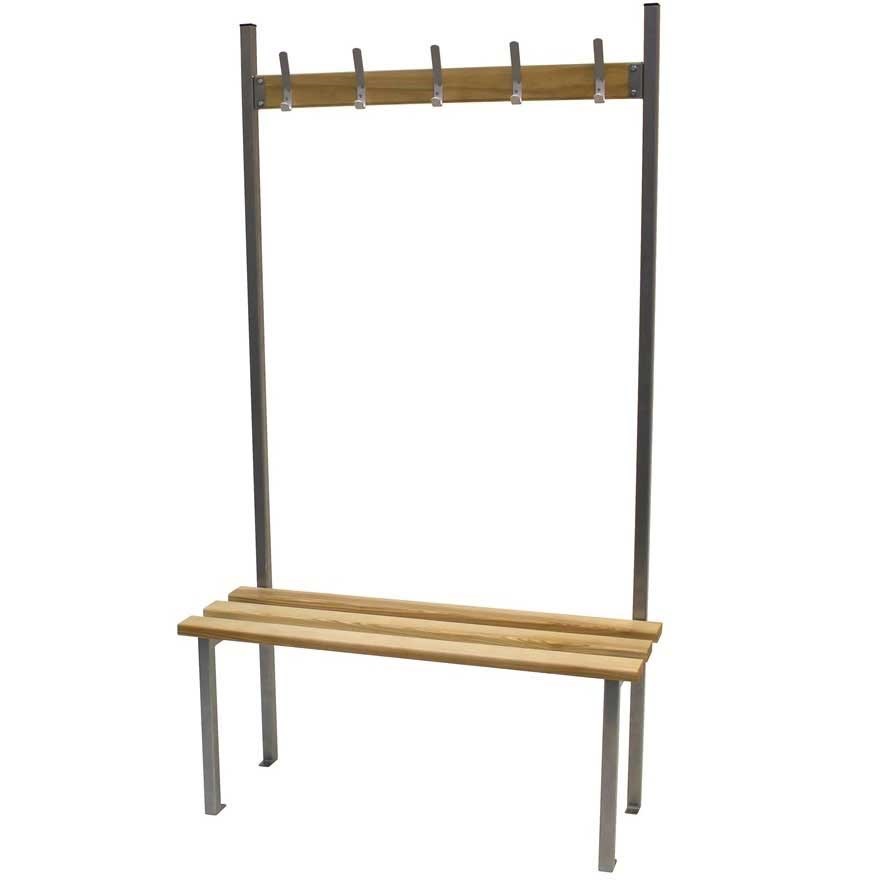 Silver option 5-8 days, other options 10-15 days
Single-sided bench with coat hooks
Suitable as a perimeter bench (floor fixing cleats available, but not included)
Was £202.92
Now £182.63
Save £20.29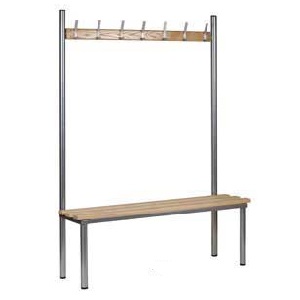 Silver option 5-8 days, other options 10-15 days
Double-sided seat and coat hook rail
Use to form an island unit in changing rooms
Was £293.32
Now £263.99
Save £29.33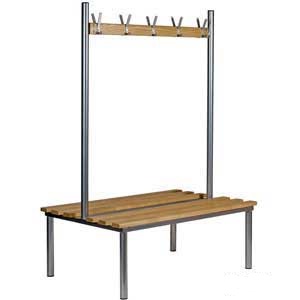 Square legs with a 70mm wide top plate and floor fixing cleats
Must be fixed to the floor (fixings not included)
Supplied in silver
Was £83.12
Now £74.81
Save £8.31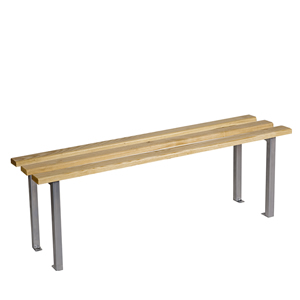 Single leg, floor and wall fixed bench
Used around perimeters where there are obstructions on the wall or floor such as pipes or skirting boards
Square legs with wall and floor fixing cleats and 70mm wide top plate
Supplied in silver
Was £78.24
Now £70.42
Save £7.82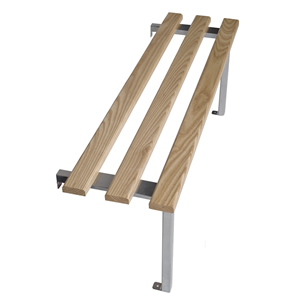 Wall-fixed cantilever bench
Use on solid construction walls (brick or concrete block)
Wall brackets 430mm deep x 275mm high with 10mm holes
Conforms to Football Foundation specifications
Supplied in silver
Was £92.92
Now £83.63
Save £9.29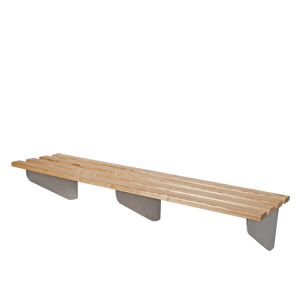 Wall-fixed cantilever bench
Use on solid construction walls (brick or concrete block)
Wall brackets 430mm deep x 275mm high with 10mm holes
Conforms to Football Foundation specifications
Supplied in silver
Was £92.92
Now £83.63
Save £9.29