---
10% Off Access Ramps at ESE Direct
With the Disability Discrimination Act (DDA) of 1995, it's becoming increasingly unacceptable for offices and workplaces of all descriptions to fail to provide access to disabled people. To assist in disability accessibility, we have an excellent range of sturdily-constructed wheelchair ramps and disabled ramps. You can now get 10% off selected Ramps at ESE Direct but be quick, this is subject to availability.
Move over conventional folding ramps—the Aerolight Lifestyle folding ramp has raised the benchmark for all the others! The innovative design provides maximum width without making it heavy or compromising the overall performance. You get a full-width gripping surface that is ideal for domestic and industrial applications.
Was £475.38
Now From £427.83
Save £47.55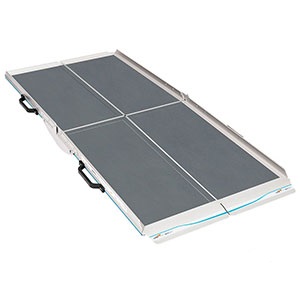 Negotiating a wide range of doorways and thresholds is a common problem associated with wheelchair use. The up and over door frame kit is a combination of two popular ramp products which allow a safe and smooth transition into almost any threshold type or heights.
Was £402.61
Now From £362.38
Save £40.23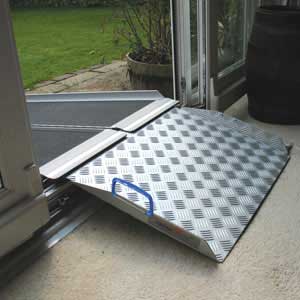 The High Rise Ramp Kit is the single, most comprehensive solution for creating a safe passage across high level steps in domestic and commercial spaces. We have created this kit to give you a simple and stress free way to buy a complete ramp solution, and by using the ramps and the joining support accessory included in this kit, you can create stable access across much larger steps than with conventional kerb or step ramps.
Was £855.62
Now From £770.06
Save £85.56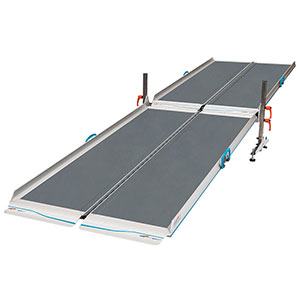 Aerolight Classic One Piece Access Ramp is the most comprehensive solution for different mobility issues, ranging from bridging gaps between surfaces to creating a safer passage across steps, inclines/declines, kerbs and thresholds.
Was £166.91
Now From £150.24
Save £16.67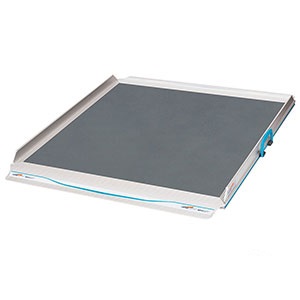 The Doorline Neatedge rubber threshold ramp is the perfect solution for creating a safe passage over thresholds on wet surfaces like showers and wet rooms. These heavy-duty ramps are also suited for demanding environments, with their incredibly high load bearing capacity of 500kg this rubber threshold ramp would withstand heavy industrial use as well.
Our Price From £61.00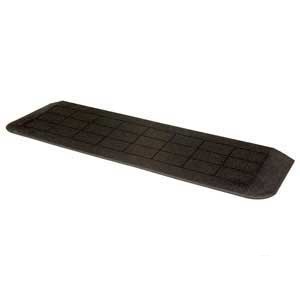 The Doorline-Multi Threshold Ramp is the perfect solution for creating a secure pathway across PVC thresholds. This ramp is finding an increased presence in domestic and industrial spaces because of the access problems created from PVC door installations, often there is a steep step between the door and the floor.
Our Price From £179.31
For ease in loading and unloading vehicles, the Sealey aluminium vehicle loading ramps are the perfect answer. Measuring a secure 2344mm long by 290mm wide, the ramps fold in half to measure only 1160mm in length for storage and transport.
Our Price From £191.71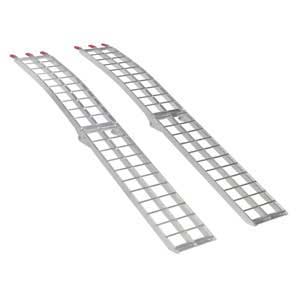 Don't let kerbs slow you down, they can be turned in the friendly slopes with the use of these kerb ramps. Manufactured in an eye-catching yellow colour, they are lightweight and highly portable, making them ideal for use all around your work site.
Our Price From £39.38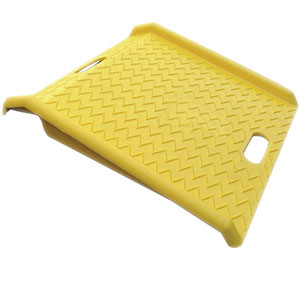 As they say, a chain is no stronger than its weakest link. In the same way, the performance and functionality of the Kerbhopper, Safetycross, Roadplate ramps and trench covers depends upon the correct components being used to fix them in place.
Our Price From £41.47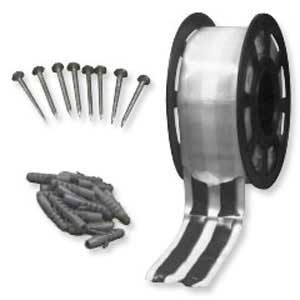 The Safetycross trench cover is designed for covering holes or trenches which have been created during maintenance, construction or repair work. The trench covers are suitable for pedestrian and light vehicular access.
Our Price From £63.45