1 in 10 Chance to Win Any Purchase For Free at Little Black Dress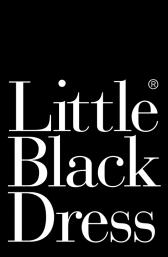 LittleBlackDress.co.uk are launching a fantastic and innovative offer tomorrow - The Lucky Cycle.
From Friday 6th November to Sunday 8th, 1 customer out of every 10 will receive their full purchase for free.
There is no voucher code required - all the customer needs to do is make a purchase. If they are a winner, they will be informed by email and their payment will be refunded. Any purchase large or small has a chance of being a winner.
This is a fantastic offer and I'm sure it will capture the imagination of your following, so please let us know on the email address below if you need any assistance in promoting it. Creative is available upon request.
ben@webtise.com
Tags: Christmas, christmas gifts, Clothing, competition, discount, discounts, fashion, gift, gifts, gifts for her, incentive, lbd, little black dress, lucky cycle, offer, offers, presents, promotion, promotions, savings, special offers, women, womens fashion, womenswear