€1 Deposit Holidays with ClickandGo.com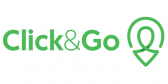 Dear Affiliates,
I hope you are having a great week!
ClickandGo.com is the only Irish travel company offering a super low €1 holiday deposit that covers flights and accommodation (applicable to sun holidays to Europe and the Canary Islands that include Aer Lingus flights, booked at least 10 weeks in advance). Terms and conditions apply.
Our customers can travel any day for any duration and most flights to Europe and Canaries are serviced by Aer Lingus. Whether customers are looking for cheap holidays to the sun, 5-star romantic getaways, family holidays or weekend city breaks, we offer a wide selection of holidays from Ireland with departures from Dublin, Cork, Shannon, Knock, Kerry, Belfast and Derry.
All holidaymakers want to feel secure in their decision of where they are travelling to & who they are travelling with. At ClickandGo.com, we do everything we can to make our customers feel looked after.
Make sure you don't miss out on the amazing benefits of our program:
Earn up to 6% Commission
Partnered with Aer Lingus
Cross device tracking i.e. more commission
For all enquiries please email Laura Kane: laurak@clickandgo.com
Tags: discounts, holidays, offers, promotion, Summer, travel