£1.99 delivery code for home textiles over £30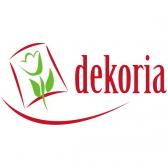 Hello Affiliates,
Don't miss out on our £1.99 delivery offer! Dekoria is currently offering £1.99 delivery on all home textiles orders over £30, including standard and made to measure curtains, blinds, furniture covers and more.
CODE: APRDEL
EXP: 30th April 2016
Please contact ali@dekoria.co.uk if you have any questions.
All the best,
Dekoria Team
Tags: blinds delivery offer, cheap delivery, curtains delivery promotion, delivery code, delivery dicsount code, delivery discount code, delivery offer, Delivery promotion, delivery voucher, home and garden delivery promotion, home decor delivery promo, home delivery offer, promo code for delivery, £1.99 delivery, £2 delivery